Black Sheep Populists Troll Public Broadcasting
Scratch the surface of any particular debate about public broadcasting and a rash quickly swells up. Private sector broadcasters itch to grab listeners and viewers who would so obviously stream to their channels. Publishers see a fountain of youth, all ready to subscribe. Politicians, splinter and otherwise, are tormented by that "independent" monster waving bad news, robbing them of entitled glory or, usually, shade. It is tempting, then, for public broadcasters to break out in hives.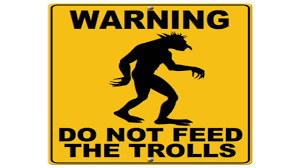 In three months, when springtime is still aspirational in Switzerland, voters will trudge to the polls and decide the fate of public broadcaster SSR-SRG. A national referendum will be held - referred to as No-Billag - on "abolishing the radio and television fees." Billag AG is the household license fee collection agency. Acceptance would effectively end funding for the SSR-SRG.
Supporters of the referendum have several resonating arguments, dominated by a populist/libertarian sentiment. People should have free choice in the media they are willing to pay for and use. Public broadcasting funded by a mandatory household license fee is obsolete, they say, in the age of media - news and entertainment - widely accessible via the internet. And the current household license fee is the most expensive in Europe.
Underlying that is a visceral distaste for the independence enjoyed by SSR-SRG channels, particularly in news coverage, from the far-right, xenophobic Swiss People's Party (Schweizerische Volkspartei - SVP), one of the referendum's chief sponsors. "We have made several counterproposals and applications (to reduce costs at SSR-SRG)," said SVP Federal councillor Claudio Zanetti, quoted by Swiss-German regional public television SFR (November 30). "We failed with each one. So all we have to do is go all out."
He suggested a referendum victory on March 4th might not be the death of the SSR-SRG. "I am also willing to pay for SFR. But then I want balanced (news) coverage." The SVP cemented its "racist" notoriety, noted Politico (October 22, 2015), by continuing to use the infamous "Black Sheep" ad campaigns to stir-up anti-immigrant fervor. Swiss voters, largely embarrassed, rejected those referenda.
Opponents, too, have a rather nationalistic argument. The SSR-SRG is "a national treasure" at a time when such are in short supply. Everybody over a certain age points to the demise of Swissair in 2002, now a subsidiary of Lufthansa and "not the same." When state controlled telecom provider Swisscom lost its monopoly in 1997 and other carriers rushed in, service "got worse," say those with memories not lost to smartphones.
"An idea initially ridiculed has become a specter of horror," wrote Swiss media trade journal Medienwoche editor Thomas Häusermann (December 1), "which suddenly threatens the public media and the democratic stability of Switzerland. An acceptance of the No-Billag initiative could even constitute a security risk. Public service discussion; yes, gladly. Demolition, no thanks."
Independent film and TV producers, currently benefitting from SSR-SRG assignments, would be seriously damaged, some fatally. And, too, the Swiss advertising business is largely dependent on the large audiences of six regional SSR-SRG TV channels. Of the CHF 451 annual household license fee, roughly €385, some Swiss private sector broadcasters are entitled to about 4% of the €1.37 billion collected. If the referendum succeeds 21 local radio and 13 TV stations will also likely not survive.
SRG-SSR radio channels, 17 altogether divided by linguistic region, do not, directly, compete for advertising revenues. Closing them, likelihood not assumed, would send radio listeners scrambling for new destinations. "More listeners could lead… to higher advertising revenues," said Radio Zürisee managing director Tony Immer, quoted by regional newspaper Südostschweiz (December 2). Radio Zürisee, serving central Switzerland, is too big to claim part of the license fee funding. "I think the thrust (of the referendum) is good: the SSR-SRG could tighten its belt. But the initiative is too extreme."
The voting public seem torn - or confused - by the referendum. An opinion poll conducted for French-speaking regional newspaper Le Matin Dimanche and Swiss-German regional newspaper Sonntags Zeitung, published December 3rd, showed a plurality (57%) favoring an end to license fee funding and 34% opposing. Nearly same percentage (55%) reported satisfaction with SSR-SRG program output. And, too, 60% believe abolishing the license fee will not bring an end to the public broadcaster. It was an online survey of about 1000 voters.
Feeling obvious headwinds, the Swiss Federal Council in October reduced the license fee to CHF 365 - "one franc per day" - effective from January 1st, 2019. Total funding for the SSR-SRG will be capped at CHF1.2 billion, with a little wiggle room for inflation.
---
See also in
ftm

Knowledge
Public Broadcasting - Arguments, Battles and Changes
Public broadcasters have - mostly - thrown off the musty stain of State broadcasting. And audiences for public channels are growing. But arguments and battles with politicians, publishers and commercial broadcasters threatens more changes. The ftm Knowledge file examines all sides. 168 pages PDF (March 2014)
---
---